16 Dec

10 Carpet-cleaning tips from the pros

We found this article that has many suggestions on carpet care and wanted to provide this great information to our readers. Many of these ideas can be implemented on your own, but please contact us if you'd like us to take any of these ideas off your "to do" list. We're glad to assist and don't forget in case of emergency that we have quick response carpet care service 24 hours a day.

One reason that people love carpeting—besides its warmth and softness—is that it requires less maintenance and upkeep than hard-surface floors. Frequent vacuuming and an occasional deep-clean scrubbing is typically all that's required to keep carpeting looking new and fresh.

However, despite your best efforts, sooner or later your carpet will become the victim of spills, splashes, messy accidents, and whatever you track in on the bottom of your shoes. To learn how carpet professionals handle these problems, Mark Tarbox, owner of Best Carpet Cleaning Experts in San Antonio, Texas, walks us through the process with tips gleaned from 30 years in the business.

Blot Stains, Don't Rub Them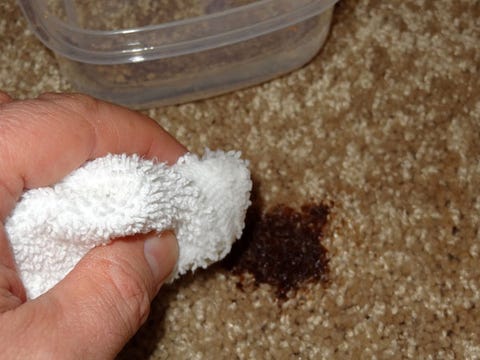 When a stain or spill first occurs, resist the urge to immediately start scrubbing. That'll only drive the stain down into the carpet. Instead, gently dab stains with a cleaning solution and a clean cloth, paper towel, or sponge.
"The key is blotting. Blotting puts a small amount of pressure on the stain, so you can soak it up," Tarbox says. "Rubbing causes the particles to get ground into the fibers, which can lead to the premature breakdown of those fibers."
And always blot from the outer edge of the stain inward toward the center; blotting outward can spread the stain further across the carpet.